The Hart Silversmiths Trust was established in 2010 Trust to conserve a valuable collection of drawings that were generously donated by the Hart family in Chipping Campden. It was granted charitable status in March 2011.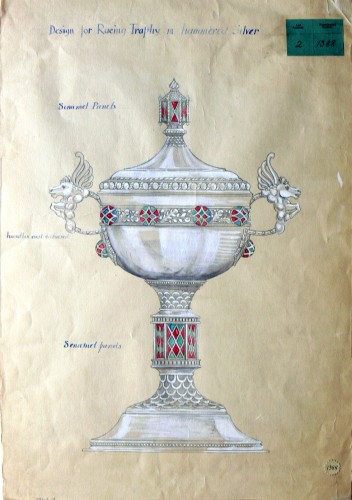 The collection comprises around 3,500 drawings covering a span of over 100 years, and represents an important part of local heritage, as well as a valuable record of silversmithing and the national Heritage Arts and Crafts movement. The vast majority of these drawings and designs were created by George Henry Hart, the first generation of the Hart silversmiths in Chipping Campden. The collection also includes some drawings by Charles Robert Ashbee, who was an architect, designer, entrepreneur and prime mover of the Arts and Crafts movement.
The drawings have been catalogued and archived in an acid-free, temperature-controlled environment. Many drawings have been cleaned and had conservation work done to them. A key part of the project has been to scan each drawing to create a digital record for educational and research purposes. Further stages of the project will include research into the provenance of each drawing, and tracking ownership of the finished pieces.