Charles R Ashbee was an architect, designer and one of the leading lights of the Arts & Crafts Movement alongside William Morris.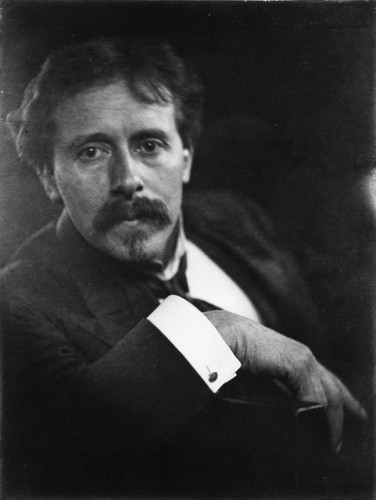 In 1888 in the east end of London he founded The Guild of Handicraft the purpose of the Guild was to keep alive and teach traditional craft making skills in the face of their erosion by the industrialization of manufacturing. Over the next 12 years the Guild became a great success eventually opening a front shop just off Bond Street and by 1900 held a Royal warrant by appointment to H.M. Queen Victoria.
In 1902, Ashbee moved the Guild and its activities to the small Gloucestershire town of Chipping Campden where they set up their workshops in and around the Old Silk Mill in Sheep Street in the middle of the town the idea was the workers would have their lives enriched by living and working in the countryside rather than the grime of the East end of London. The Guildsmen and their families numbered over 150 people and one of the Guildsmen was the young silversmith George Henry Hart.
By 1908 The Guild of Handicraft had got into financial difficulties and it was decided to go into voluntary liquidation with key workers in each trade taking on their own workshop to run them independently .